Please Subscribe or Donate to Help Keep This Site Free!
A bell tower is a tower that contains one or more bells, or that is designed to hold bells even if it has none. Such a tower commonly serves as part of a church, and will contain church bells, but there are also many secular bell towers, often part of a municipal building, an educational establishment, or a tower built specifically to house a carillon. Church bell towers often incorporate clocks, and secular towers usually do, as a public service.
In Christianity, many Anglican, Catholic, and Lutheran churches ring their bells from bell towers three times a day, at 6 a.m., noon, and 6 p.m., summoning the Christian faithful to recite the Lord's Prayer, or the Angelus, a prayer recited in honor of the Incarnation of God. In addition, most Christian denominations ring church bells to call the faithful to worship, signaling the start of a mass or service of worship. In many historic Christian churches, church bells are also rung during the processions of Candlemas and Palm Sunday; traditionally, church bells are silent from Maundy Thursday through the Easter Vigil.
This photo is outside of Saint Gregory the Great Catholic Church in Virginia Beach, Virginia.
Free Downloads Below
Image by sdcason.com - CC BY-SA 4.0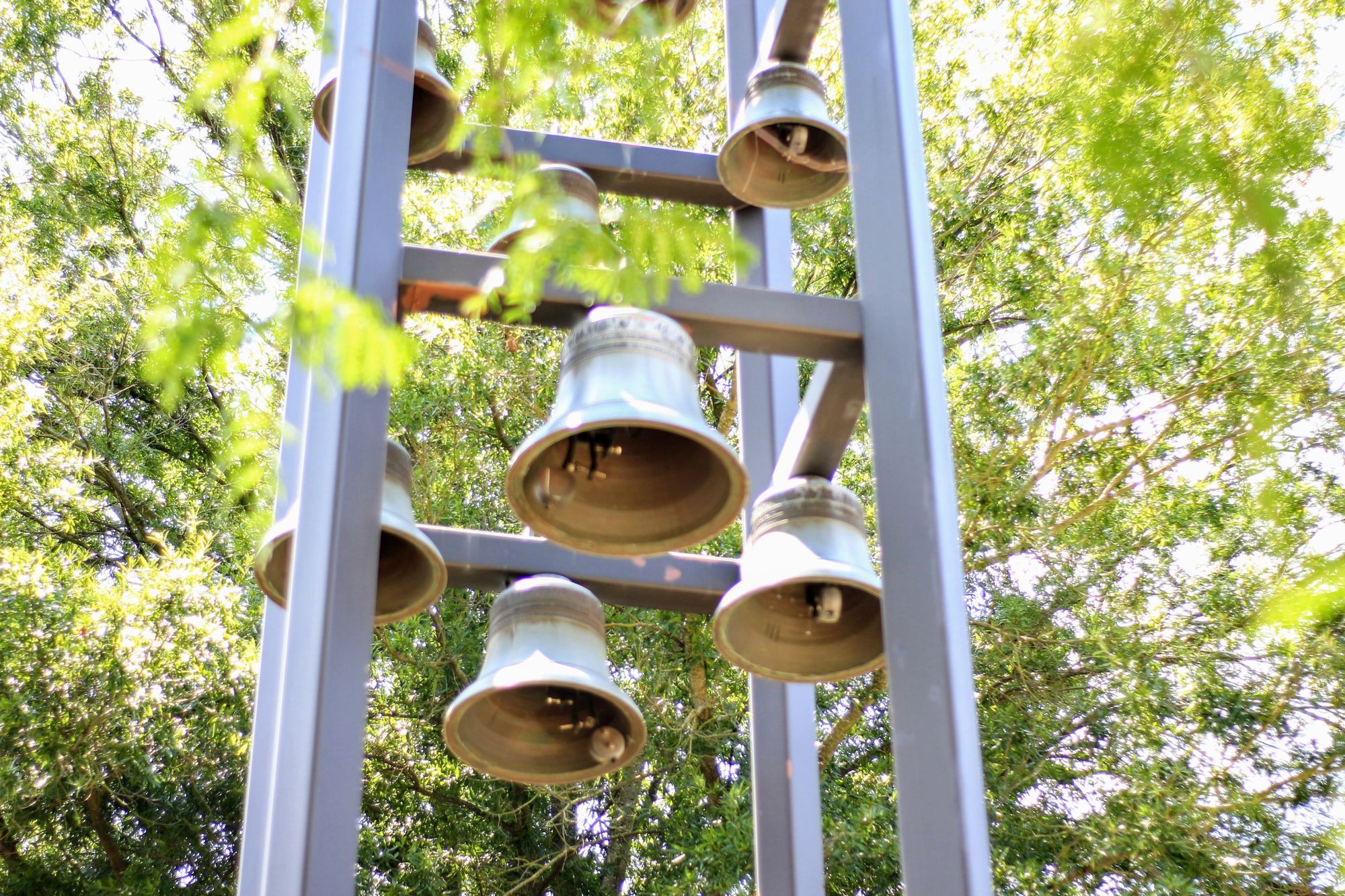 Please Subscribe or Donate to Help Keep This Site Free!