Details:
Three winged angels carry a Corinthian column through the clouds. Symbolizing one of the instruments of Christ's Passion, the column represents the pillar against which Christ was flogged.
Friedrich Sustris produced this drawing in preparation for a series of twenty-five etched glass panels that formed the door of a reliquary shrine in the royal chapel of the Munich Residenz. Six of the panels, including this one, show angels with symbols of the Passion. Sustris's drawing style gave clues to aid the craftsman who transformed this image into an etched panel. The dark outlines of the angels and the column would have been carved more deeply into the glass than the lightly drawn edges of the clouds.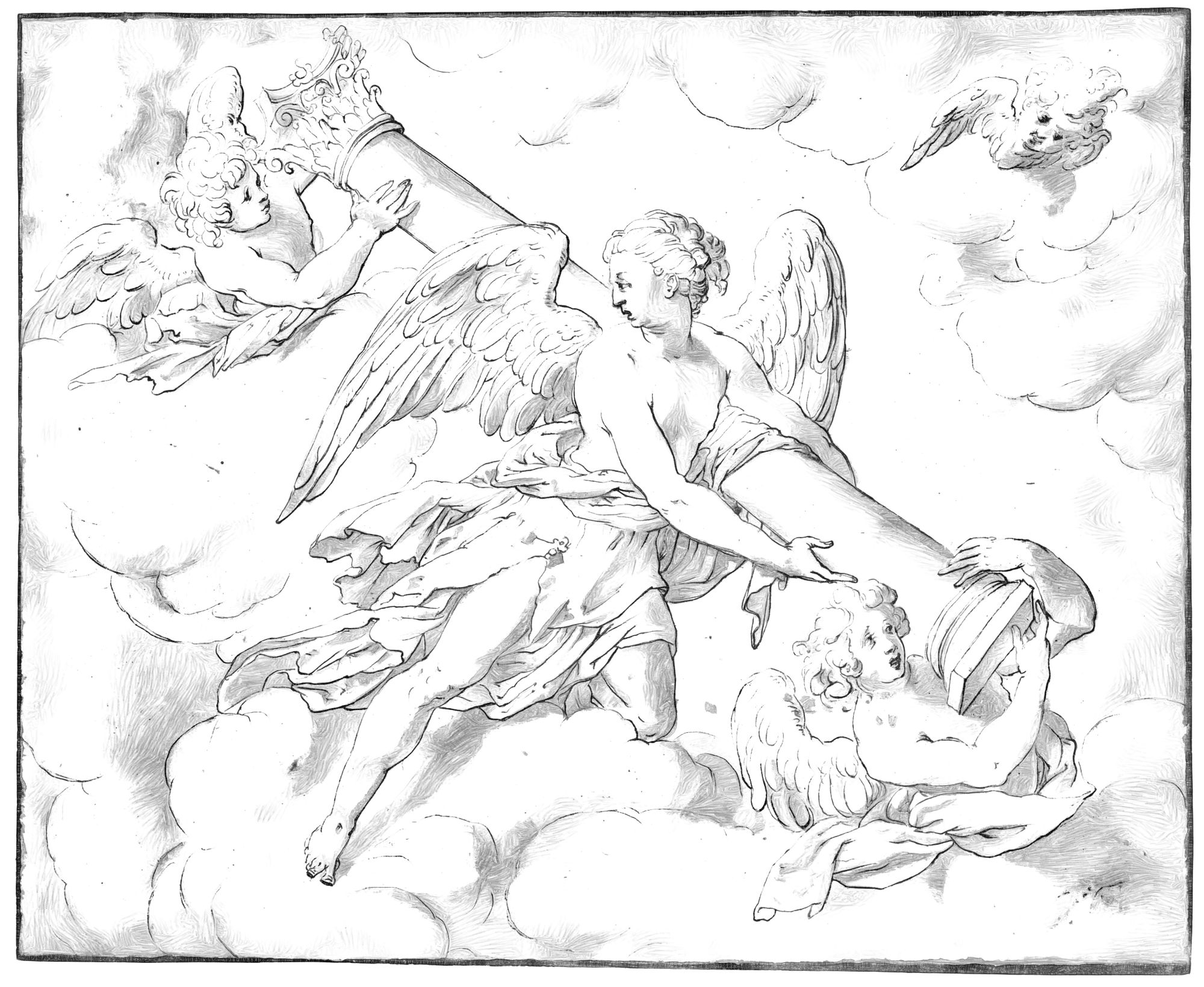 Please Subscribe or Donate to Help Keep This Site Free!