The Advent wreath, or Advent crown, is a Christian tradition that symbolizes the passage of the four weeks of Advent in the liturgical calendar of the Western church. It is an evergreen wreath with four candles, sometimes with a fifth, white candle in the center. Beginning with the First Sunday of Advent, the lighting of a candle can be accompanied by a Bible reading, devotional time and prayers. An additional candle is lit on each subsequent Sunday until, by the last Sunday of Advent, all four candles are lit.
The most popular colors for the four surrounding Advent candles are violet and rose, corresponding with the colors of the liturgical vestments for the Sundays of Advent. Violet is the traditional color of penitential seasons. Rose is the liturgical color for the Third Sunday of Advent, known as Gaudete Sunday (from the Latin word meaning "rejoice ye", the first word of the introit of this Sunday); it is a pause in the penitential spirit of Advent. As such, the third candle, representing joy, is often a different color from the other three.
Free Downloads Below
Image by sdcason.com - CC BY-SA 4.0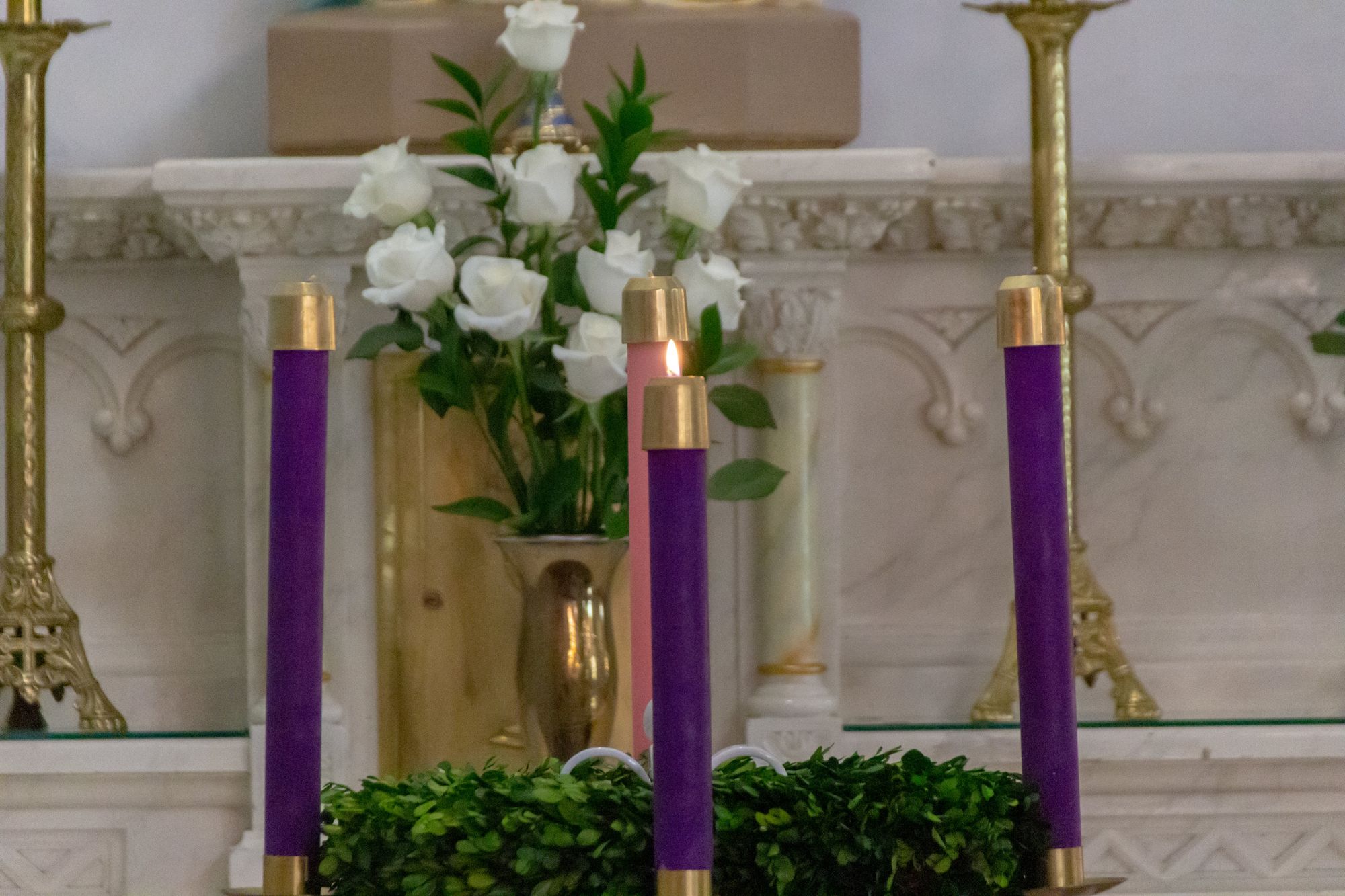 Please Subscribe or Donate to Help Keep This Site Free!