Details:
The figures in the painting express both familial and divine love, with Christ's blessing to St. John and his reaching out to touch him in a dynamic gesture[2][3]. The forms also carry symbolic references to Christ's future death, common in images of the Christ Child at the time[4].
Pompeo Girolamo Batoni (25 January 1708 – 4 February 1787) was an Italian painter[1][2][3][4][5] who displayed a solid technical knowledge in his portrait work and in his numerous allegorical and mythological paintings[1]. He was born in Lucca, the son of a goldsmith[4], and his training probably took place there before he moved to Rome in 1727[4]. In Rome, he became a highly-fashionable painter, particularly after his rival, the proto-neoclassicist Anton Raphael Mengs, departed for Spain in 1761[1]. He was known for painting art-loving nobility, as well as kings and queens of Poland, Portugal and Prussia, and the Holy Roman Emperors Joseph II and Leopold II[1], earning him noble titles from some of them. He has been described as 'Italy's last Old Master'[2] and was ranked with Anton Raphael Mengs as one of the leading painters of his time[3].
🙏🏽
This image is in the public domain.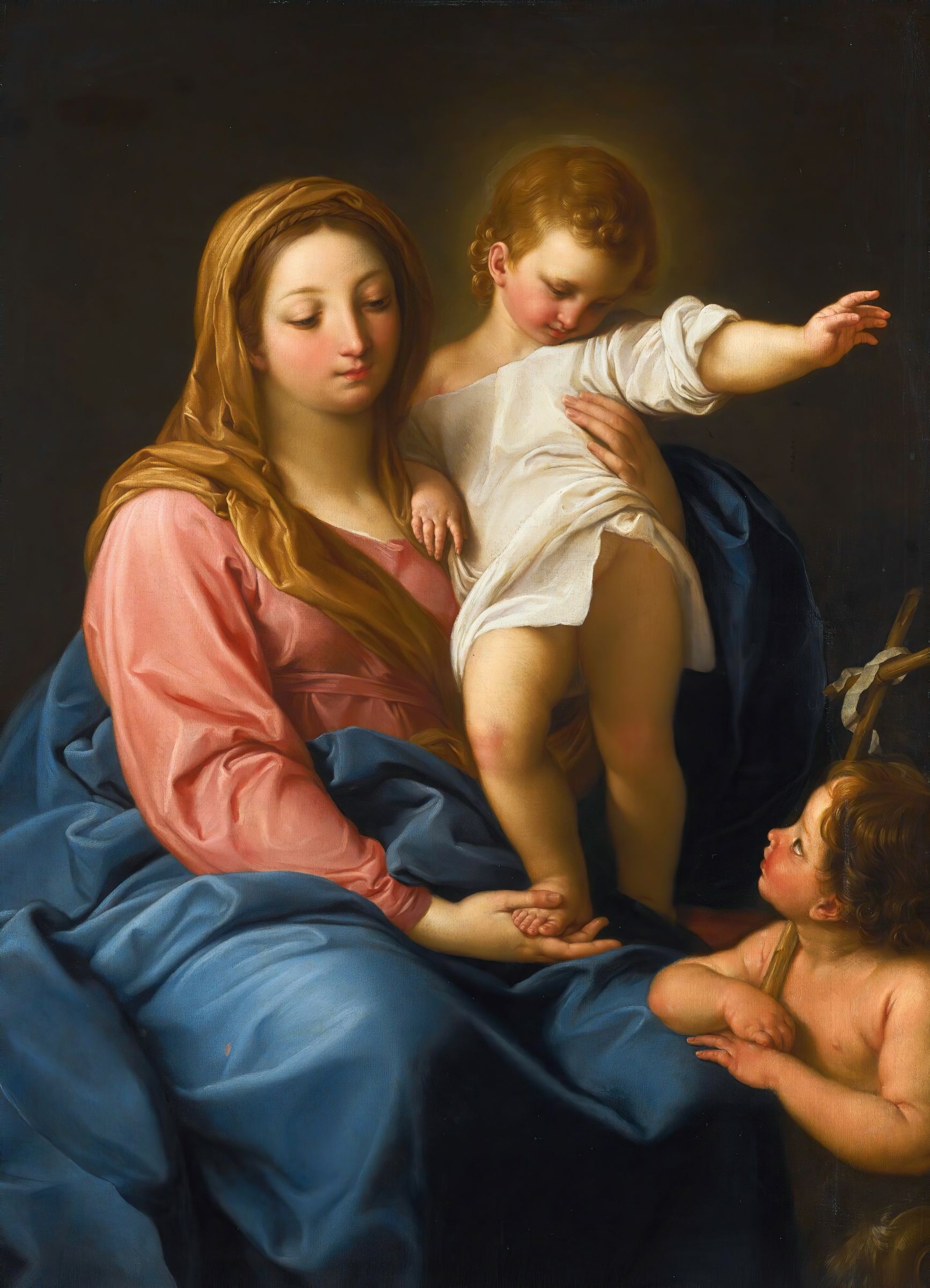 Please Subscribe or Donate to Help Keep This Site Free!