Please Subscribe or Donate to Help Keep This Site Free!
The Cathedral of St. John the Divine (sometimes referred to as St. John's and also nicknamed St. John the Unfinished) is the cathedral of the Episcopal Diocese of New York. It is at 1047 Amsterdam Avenue in the Morningside Heights neighborhood of Manhattan in New York City, between West 110th Street (also known as Cathedral Parkway) and West 113th Street.
The cathedral is an unfinished building, with only two-thirds of the proposed building completed, due to several major stylistic changes and work interruptions. The original design, in the Byzantine Revival and Romanesque Revival styles, began construction in 1892. After the opening of the crossing in 1909, the overall plan was changed to a Gothic Revival design. The completion of the nave was delayed until 1941 due to various funding shortfalls, and little progress has occurred since then, except for an addition to the tower at the nave's southwest corner. After a large fire damaged part of the cathedral in 2001, it was renovated and rededicated in 2008. The towers above the western facade, as well as the southern transept and a proposed steeple above the crossing, have not been completed.
Free Downloads Below
Please Give Proper Attribution:
Kripaks, Cathedral of St. John, CC BY-SA 3.0
Plain Text:
Kripaks (https://commons.wikimedia.org/wiki/File:Cathedral_of_St._John.jpg), "Cathedral of St. John", https://creativecommons.org/licenses/by-sa/3.0/legalcode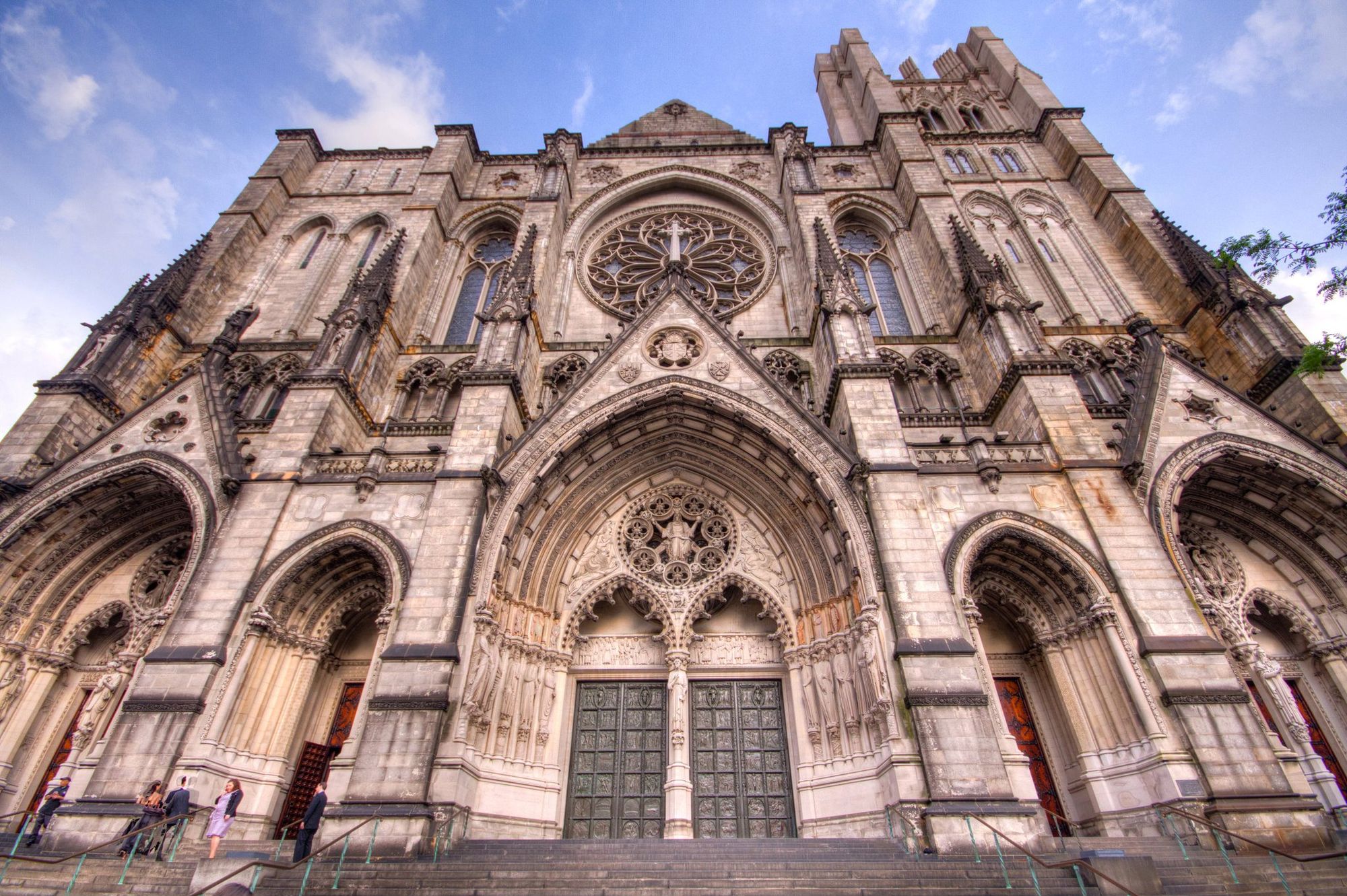 Please Subscribe or Donate to Help Keep This Site Free!