Details:
In a legend, Saint George—a soldier venerated in Christianity—defeats a dragon. The story goes that the dragon originally extorted tribute from villagers. When they ran out of livestock and trinkets for the dragon, they started giving up a human tribute once a year. This was acceptable to the villagers until a princess was chosen as the next offering. The saint thereupon rescues the princess chosen as the next offering. The narrative was first set in Cappadocia in the earliest sources of the 11th and 12th centuries, but transferred to Libya in the 13th-century Golden Legend. Source
Sir Peter Paul Rubens was a Flemish artist and diplomat from the Duchy of Brabant in the Southern Netherlands (modern-day Belgium). He is considered the most influential artist of the Flemish Baroque tradition. Rubens's highly charged compositions reference erudite aspects of classical and Christian history. His unique and immensely popular Baroque style emphasized movement, color, and sensuality, which followed the immediate, dramatic artistic style promoted in the Counter-Reformation.
🙏🏽
This image is in the public domain.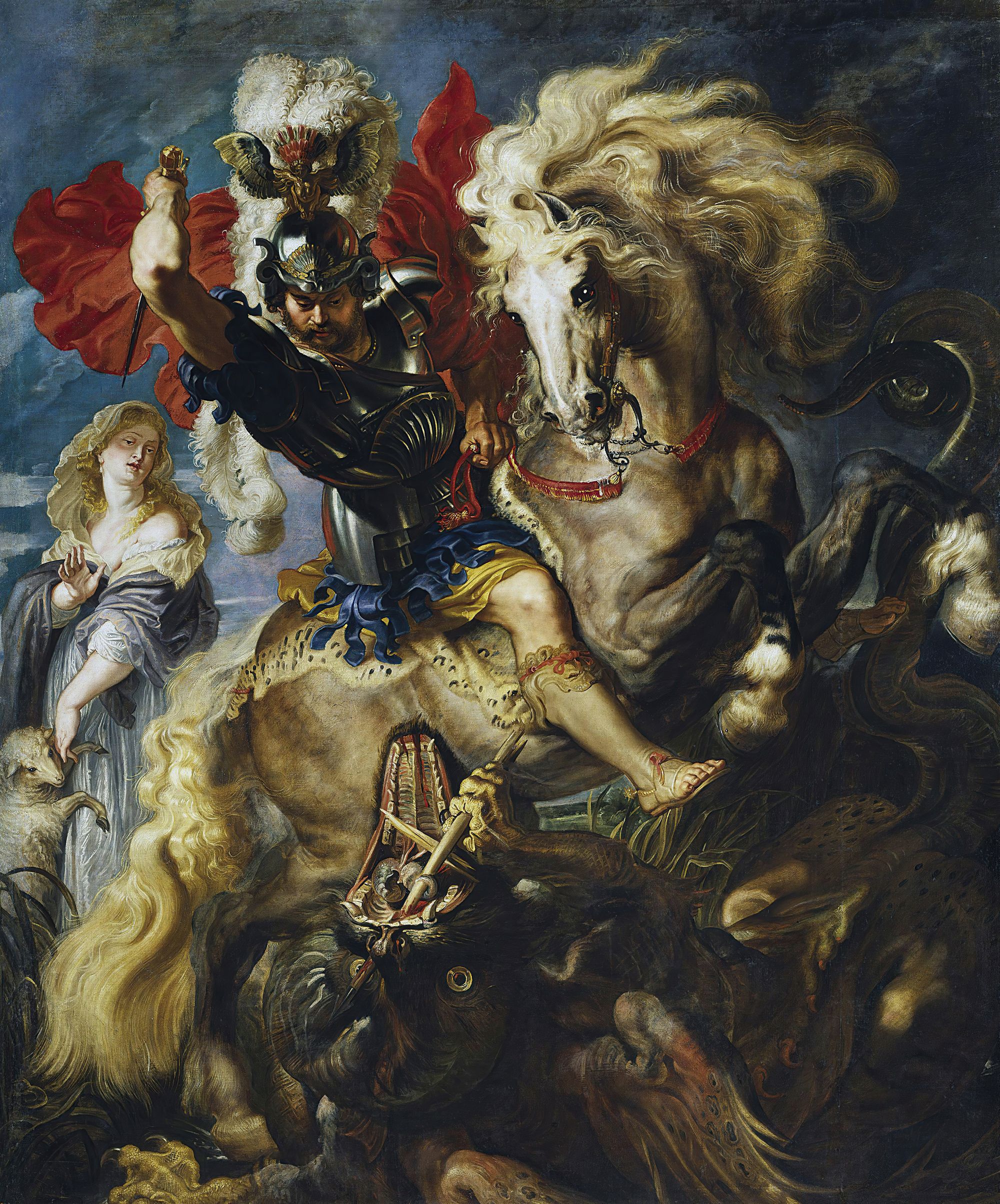 Please Subscribe or Donate to Help Keep This Site Free!